Puta Tirugisi Nodi
I was not sure which kind of film screening to expect for St Joseph's Meta Fest's T. G. Vaidyanathan Film Review Contest. Then I wondered if it would be a commercial mass entertainment film and had an "uh-oh!" moment. Although reviewing such material and its absurdities could be deemed quite interesting too, honestly.
I need not have worried even a little bit because I so thoroughly loved the film. Well, the relatable quintessential Bengalurean aspects, that is. Because Bangalore is a character in itself here. From the parks and Veena Stores like locations to the typical Bangalore weather (sudden rain, when not two minutes ago, it is blazing hot!) depicted so rightly this felt perfectly delightful.
A mockumentary style narration of a story, Puta Tirugisi Nodi or Please Turn Over has several likable elements.
Starting with a montage on the film's characters standing around iconic Bangalorean places and being interviewed on their childhood, we get to the protagonist Mohan's story. He is an excellent batsman who never quite hit the century mark even while trying out for the National Level Team. A bunch of Bangalorean cricketers are referenced, and soon enough, Mohan has a fatal accident.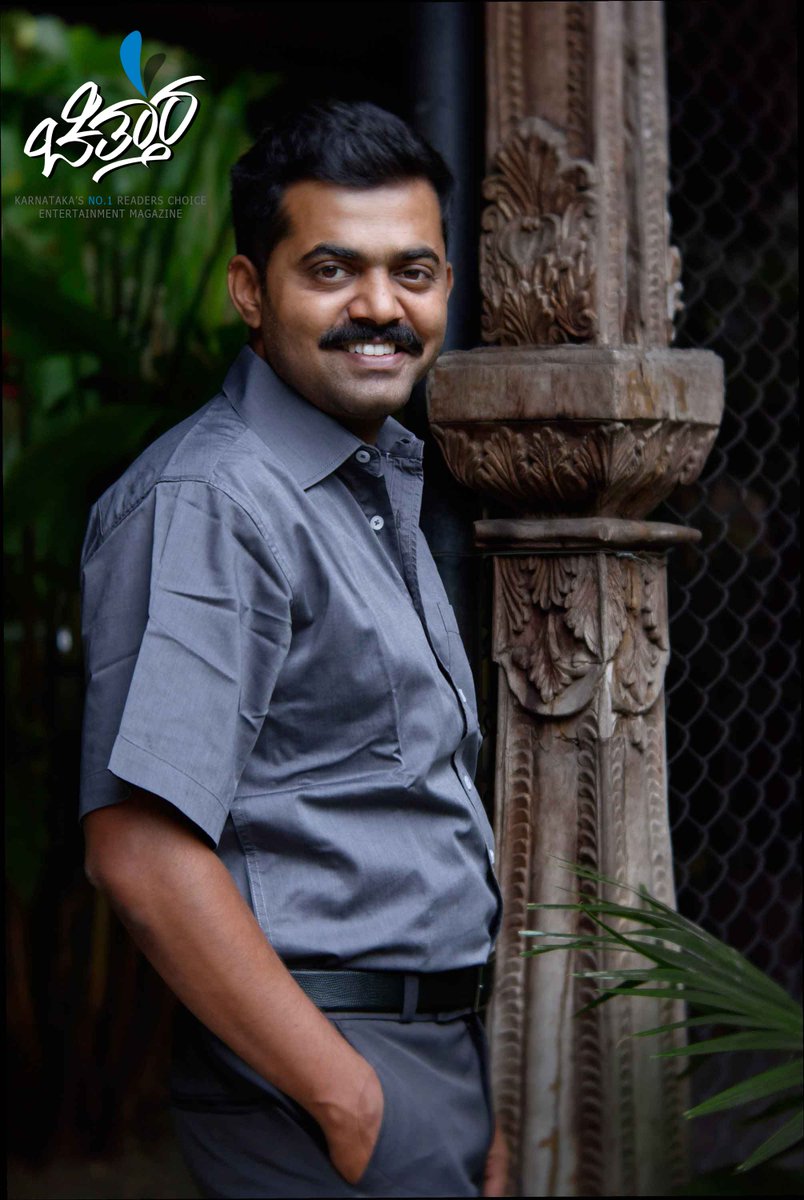 Cut to a few years later, he is a Kannada teacher in the Vidyapeeta styled gurukul, with a girlfriend to boot. I spotted more than a few "pravachane" and Brahmin references and that was interesting too because of the developments in Mohan's romantic life.
He travels in public BMTC buses and his girlfriend travels in autos. He can only afford a rented house and the girl plans to buy a house on a loan after their marriage.
I did wonder about the female lead being a modern independent working girly tomboy trope being played out, but she turned out to be more fleshed out than that. Apart from the little interlude to her bike trips and a scene involving going to Malleswaram in an auto at eleven in the night screaming the archetype badass, she felt very real. The mini gender studies discourse did not seem too out of place either.
Mohan is a pacifist, philosophical, straightforward guy not out of place in any of those '70s regional films on the common man.
Which would explain the conclusion he comes to when he notices his school children fighting with the local hilariously namef cricket club to stake claims over a public ground –  to settle the feud with a match.
The film could have been tightly edited. The flashbacks were alluded to, far too many times, and the romance at times felt forced.
The audience in the audio visual room definitely laughed at all the appropriate scenes, especially to the second half of the film.
This is where lies the warmth and heart of the film. I was definitely  not the only one almost crying of laughter at the allusions to eating food on banana leaf and batting sixes continuously by one particular boisterous boy. Chako and his team's antics were also a genuine laugh riot.

I reckon the film title references to many symbolic meanings, the cricket related ones not the least- but I would like to think it of it as a film for us Bangaloreans.
We can spot the Nandhini buttermilk a mile off and then understand language like "solid flashback" and anyone who has ever gone shopping in Sampige road or any of the dozen BDA complexes knows the perils of walking in and out over and over again until an optimal price over a coveted item is reached. I am willing to bet the film stirred more than a few childhood memories for us all
-JRK