For a long time now, I have frequented the North Karantaka food joints. They are the healthier, more wholesome fast food version of even Bengaluru darshinis. They come the closest to home cooked food; enrichingly nutritious. Ragi rotti, Akki rotti, Jolada rotti, accompanied by kaalu palya, badnekai palya/enegai. Nose reddeningly spicy ranjikka, green tomato chutney is so satisfying, just as sipping the tangy spicy rasam to the crunch of papad and mirchi bajji. Masala buttermilk is important denouement for the exemplary meal.
On most days, the masala rice is a great supplement to cubes of red pumpkin sambar. On other days, there is the sour curd and white pumpkin majigepaldya/hulli.  One bite of the amtekai and carrots in the mixed pickle, I tell you, is enough for your senses to rise to a crescendo.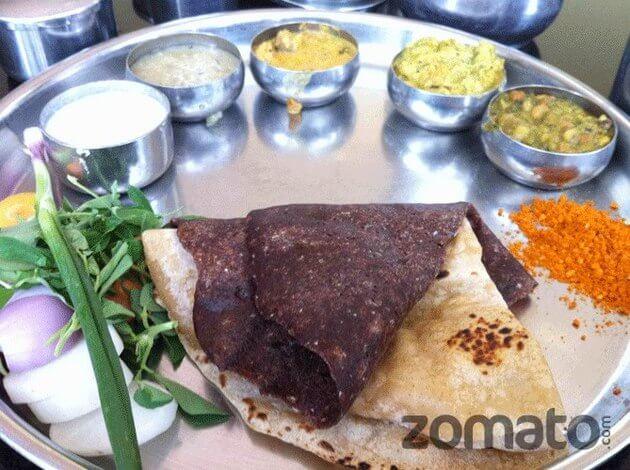 I need not even remind myself to pray for the food I must be thankful for getting. Nevertheless, Annadatta sukhi bhava. May the food giver live a long, prosperous, good life.
Walks around Jayangar are always mesmerizing. Streams of college students come to a standstill at Hari Super Sandwich, which has three joints in Jayanagara itself! The chatter at Mumbai Vada pav(cheez ya shezwan?) and the genial aunty at Kedia's Fun Food(do aloo parathe, ek rasgulle chaat, ek samosa chaat, theen chai banado!). Overpriced classic sandwiches at Cool Joint. In the early mornings right after yoga classes at Rashthrothana, I was the silent onlooker of an older crowd congregate at Brahmin's Coffee Bar and Tiffin, Thaaza Thindi, Grameen Thindi, Maiya's Kitchen and Hatti Kaapi to discuss the tricky one hundred and twenty year old Cauvery Water problem, over a hot cup of sugarless coffee, tea or badam milk. They wear their monkey topis as a defense against the cold, careless about the sweater forgotten at home. Bengalureans keep their belief in monkey topis firmly locked, in spite how ridiculous we might look. There is now an eatery called Café North East, which- gasp!- does not serve momos! Tiwari's Parathas have buy one get one free offer on Mondays.
In times of sickness and health, hunger and boredom, levity and fun, I have eaten my way across Jayanagar like Pacman and now my time there has come to an end. Sigh.
-JRK